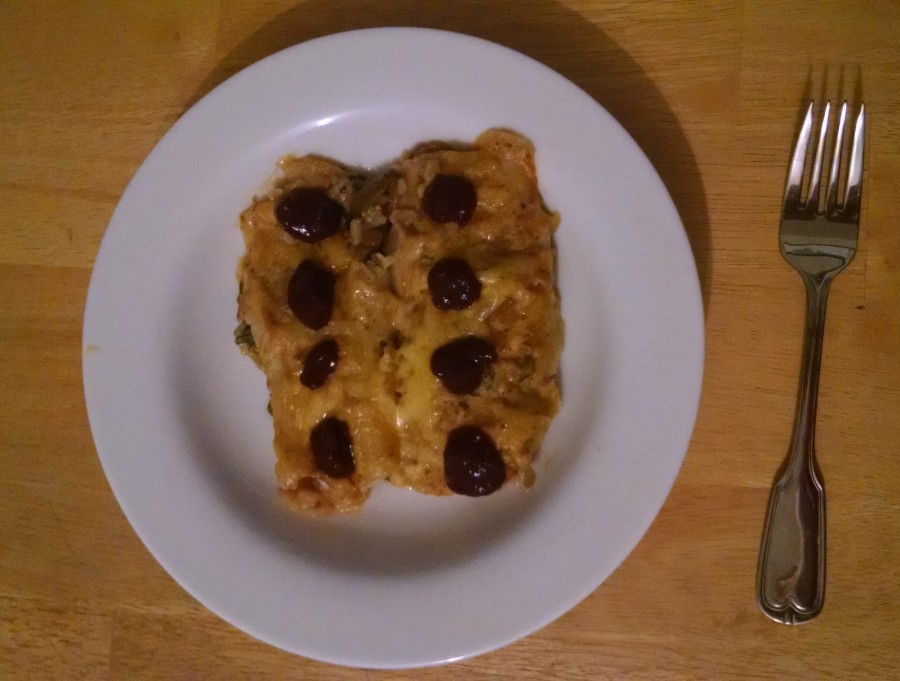 This rich gusano salsa recipe combines smokey Pasilla peppers, tangy Guajillo peppers, savory cricket flour and a final punch of umami from star of this recipe, the gusano de maguey.  As the Pasilla and Guajillo peppers are on the mild side, this rich red salsa can be slathered in larger quantities than the Simple Gusano Salsa recipe.   It's deep flavor is an excellent companion meats like beef or pork (delicious brisket enchiladas pictured above).  This gusano salsa can stand its ground dressing up a simple bowl of black beans, rice, cilantro and some fresh mexican cheese like Cojita.
Pasilla and Guajillo peppers can usually be found in the Mexican food sections of most grocery stores, but may require a trip to a Mexican grocery stores.  If you don't have cricket flour on hand, dried shrimp powder can be substituted.  Gusanos, however, will just require a quick email to Bug Vivant and I'll put your gusanos in the mail.  There is no substitution for luxurious umami flavor of gusanos.  Don't forget to checkout our gusano salt recipe to spice up fruit or your quirky new mezcal cocktail.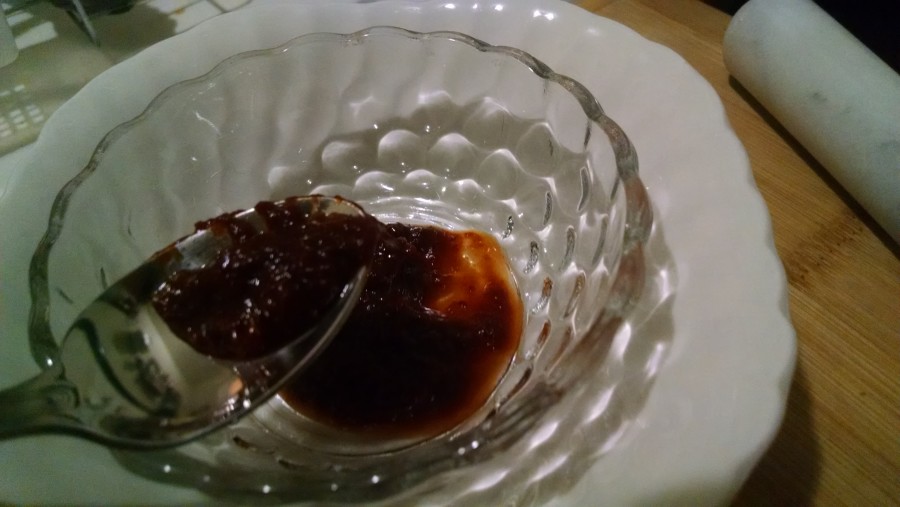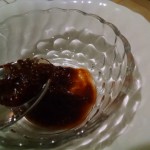 Servings

Prep Time

1

cup

5

min
Servings

Prep Time

1

cup

5

min
Servings

Prep Time

1

cup

5

min

Servings

Prep Time

1

cup

5

min
Remove stems and seeds form Pasilla and Guajillo peppers. Cut or tear peppers into little pieces.

Add Gusanos, peppers and 1 cup of water to a small sauce pan. Heat liquid just until it begins to boil. Remove pan from stove and let it sit for 30 min.

Once peppers are tender, add the water-pepper-gusano mixture to the blender along with 1/2 tsp of cricket flour and 1 tsp of salt. Blend until smooth.

Pour salsa back into the small sauce pan and simmer on low heat for 20 min. Longer cooking temps on the stove will dampen the heat of the peppers so keep tasting as you simmer.

Cool in fridge. More flavor will emerge overnight in the fridge.