Ever finished a bottle of Tequila and dared to 'eat the worm?'  Bet you didn't know you were munching on a Mexican delicacy.  Gusanos / Gusanos de Maguey / Maguey worm; there are lots of different names for amazing little edible insect ingredient.  Gusanos, actually the caterpillars of the butterfly of Aegiale hesperiaris, feed primarily on the blue agave plants used to produce real Tequila.  As you can see in the videos below, harvesting Gusanos is super labor intensive and are only avialable seasonally.  You can whip up a batch of Gusano salt to flavor your favorite Mescal cocktail, season your ceviche, dip your pineapple, or do your own traditional preparation of Chapulines which requires Gusanos salt.  Here's a great Gusano Salt mezcal cocktail recipe.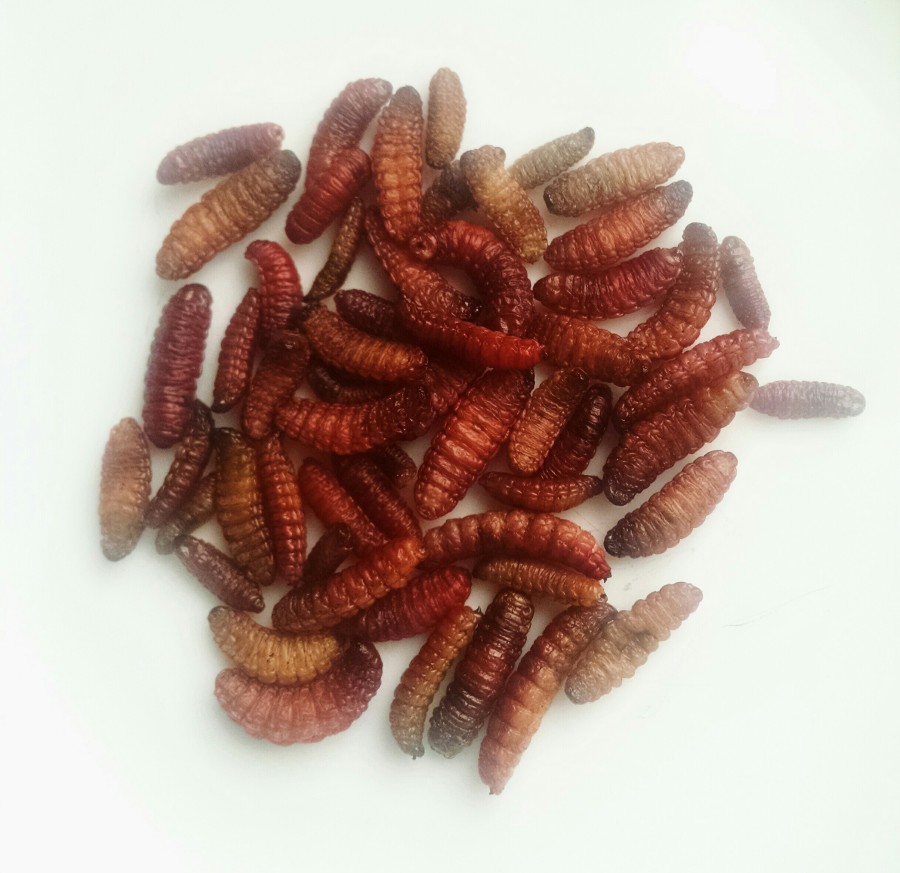 Gusanos, Chapulines, Escamoles, Jumiles, Chicatanas …  the central Mexican region of Oaxaca is blessed with a cornucopia of traditional edible insect dishes.  For those of us unfortunate enough to live north of the border, these treats can be really difficult to find.  Fortunately, you now have a friend in the Bug Running Business.  Since moving to El Paso, TX this year, I have learned all about traditional Mexican edible insects and the logistics of running this six-legged contraband across the border.  Hosting a Pre-hispanic dinner party?  No problem, just give me 1-2 weeks advanced notice and I will have Gusanoss in your mailbox ASAP with volume and seasonal discounts.
Ready to Buy Gusanos?
Gusanos Video
No Description
Harvesting Gusanos
via YouTube Capture
Gusano Tacos
Uploaded by Ivan Luna on 2014-02-01.
Oaxacan Edible Insects
www.UsumacintaFilms.com PRODUCER/DIRECTOR/DP: JOEL JUAREZ GENRE: Documentary LENGTH: 30min. Episode A documentary exploring social and family structure of the Mexican indigenous people through insect eating across five states of Mexico. People around the world have eaten insects since the dawn of time.