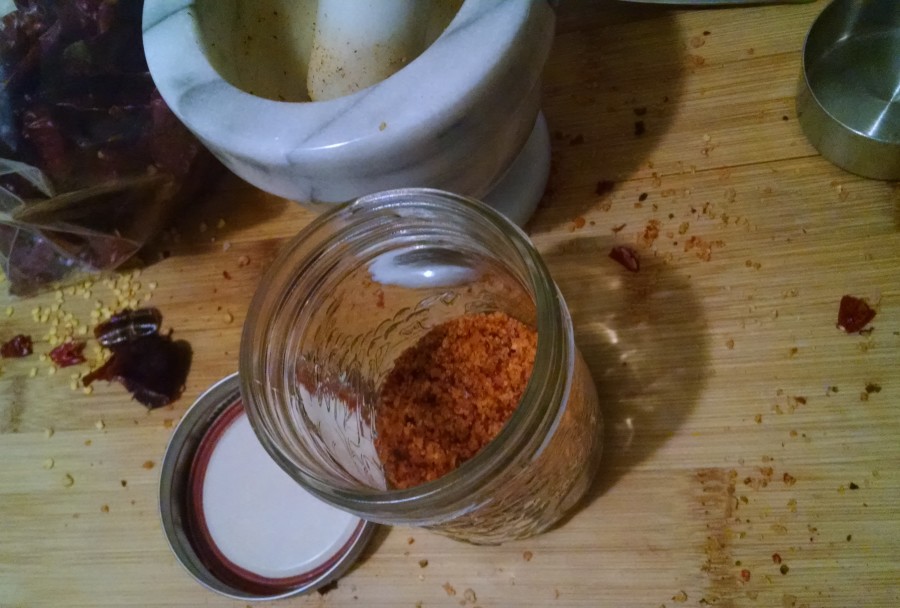 I have never in this world tasted anything like a Gusano.  Nor had I ever really enjoyed a Mezcal cocktail prior to the discovery of fresh Gusano Salt.  Though my palate isn't sophisticated enough to describe why Gusano Salt, Mezcal, and citrus go so well together, their harmony is unmistakable.  Either serve your fresh Gusano Salt over sliced oranges with a neat glass of quality Mezcal or rim your icy glass to make a deliciously balanced sweet, spicy and smoky Mezcal cocktail with Gusano Salt.  Need some Gusanos?  You're in luck, they're in season and ready to ship!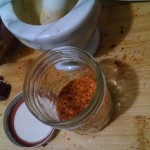 Preheat oven to 200F. Chop 15-20 dried Gusanos roughly and spread out on a metal pan or cookie sheet. Place in oven for 55 - 65 min.

Remove seeds and stems from Arbol peppers. Remember, tender but not brittle peppers will retain more flavor when selecting from the store.

When Gusanos are crispy in texture, remove from oven. Don't worry about any excess oil in pan, this will not evaporate completely. Add pepper, Gusanos and cayenne pepper to morar.

Crush and combine ingredients until salt reaches semi coarse, but thoroughly mixed texture (about 4-6 min of grinding). If you don't have a mortar and pestle, you can also use a spice mill or very clean coffee grinder to mix ingredients.