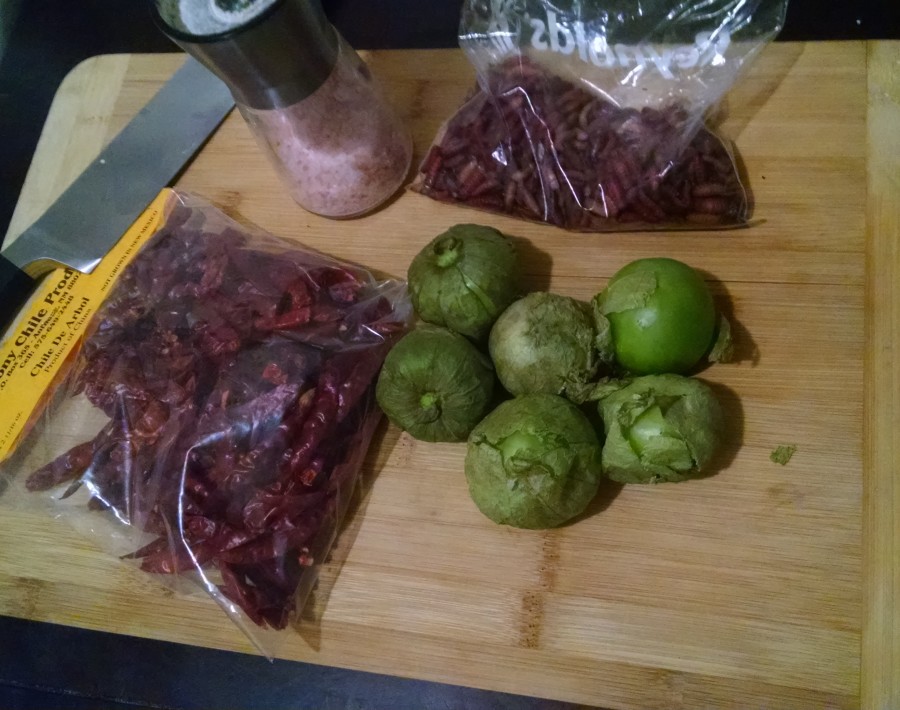 Three ingredient salsa – how can you go wrong?  This simple gusano recipe for Oaxacan-style salsa blends tangy tomatillos, hot chilies and savory Gusanos.   This salsa is very warm and very flavorful makes a great companion to quesadillas, breakfast tacos, and chicken dishes.  Tomatillos can be found in most grocery stores, chilies de arbol can usually be found in a cellophane bags in the hispanic food section.  These are also the same chilies you find woven into wreaths for sale in nearly every New Mexican gas station.
Gusanos de Maguey are likely impossible to find anywhere north of Mexico City and are only seasonally available at that.  Luckily they store quite well and  I have quite a few on hand at the moment, so please let me know what you need and I'll have them in your mailbox ASAP.  Small and unassuming Gusanos somehow pack a metric TON of umami flavor.  Just a few go a long way!  After you try this gusano recipe, shake up an awesome Mezcal de Gusano Cocktail, made with Gusano Salt– you won't be disappointed pairing fermented agave with its primary predator – the Gusano de Maguey!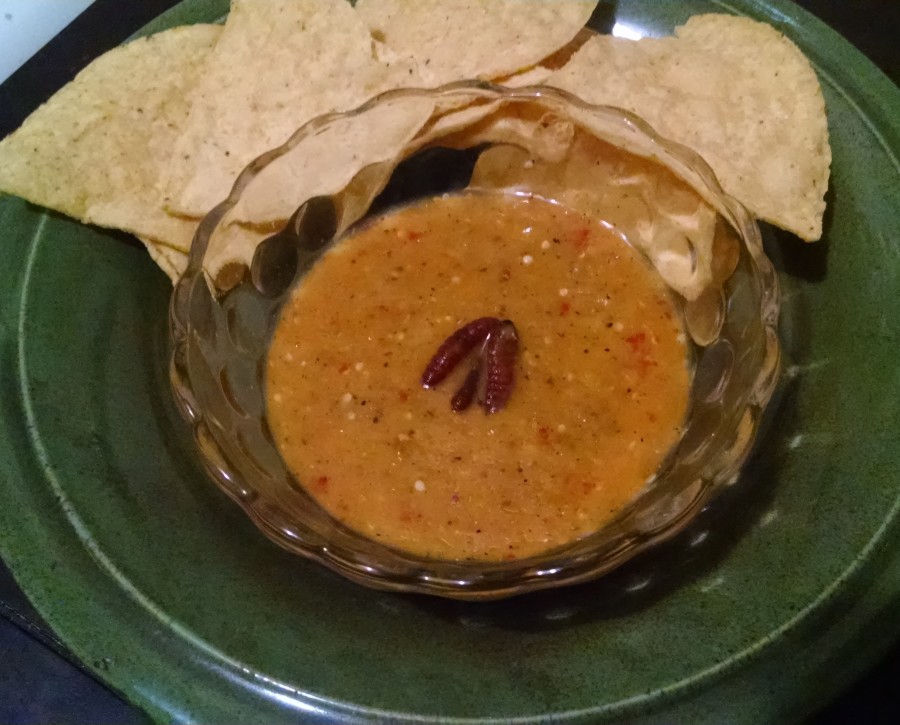 Remove seeds and stems from chilies.

Soak chillies and gusanos in room temperature water until chilies are softened - about 30 min.

On a comal (Mexican griddle), skillet, or cast iron pan, toast tomatillos, rotating once blackened. Tomatillos will cook about half way.

Once chillies are tender (Gusanos will not get very tender), discard the water and add chilies, gusanos, and tomatillos to blender.

Blend until smooth. Let salsa sit in fridge for 20 min.