Perhaps the idea of eating nutritious, sustainable, protein-packed insects appeals to you, but you don't cook and the idea of a eating a protein bar make you cringe.  Insect-based snacks make a great protein-pick-me up to your daily humdrum or an awesome conversation starter in the lunchroom.  Two years ago, you'd be up a creek with out a cricket paddle, but these days your in luck.
The edible insect revolution is in full swing, in the most convenient form.
There is now an expanding array of companies here to bring you delicious edible insect snacks like cricket chips, cricket cookies, cricket granola, or roast whole insects.  Our edible insect review lists these currently available products and will continue to update as more edible insect products hit shelves.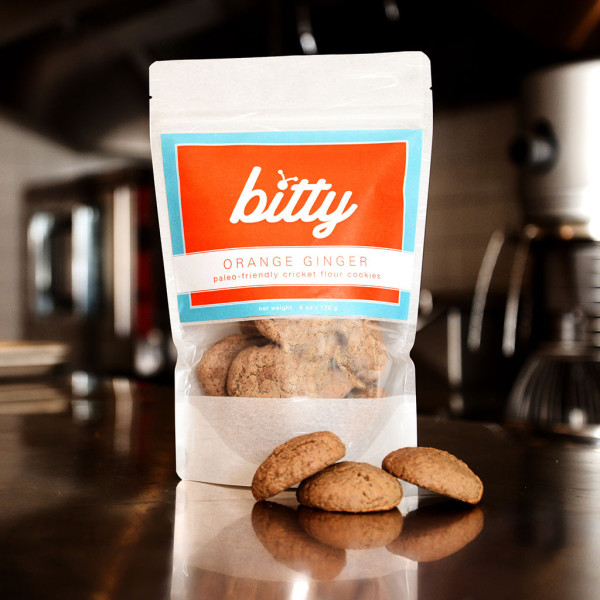 It doesn't have to be Christmas time to enjoy orange and ginger together with this Bitty cricket cookie.  A fresh take on your classic gingersnap, this Bitty cricket cookie makes one of my favorite cricket flavor combinations with ginger. Need an office crowd pleaser, but worried about dietary restrictions?  This grain-free, dairy-free, Entotarian-approved Bitty cricket […]
0 comments
Hope our edible insect review was helpful.  Please let us know if we've missed your favorite snack and don't forget to add your 2 cents.  We want to know what you've tried and what you thought.