Others have tried crunchy insect snacks, but few have succeeded like Next Millennium Farms with their roast and flavored meal worm and cricket snack packs: The Bug Bistro.
A flight of 3 meal worm flavors and 3 cricket flavors will run you $11.94 and bulk discounts are available for larger volume orders.
These salty crunch snacks have a long shelf life too, I just found a 5 month old pack of Honey Mustard Crickets in my stash and they still taste awesome and crunchy!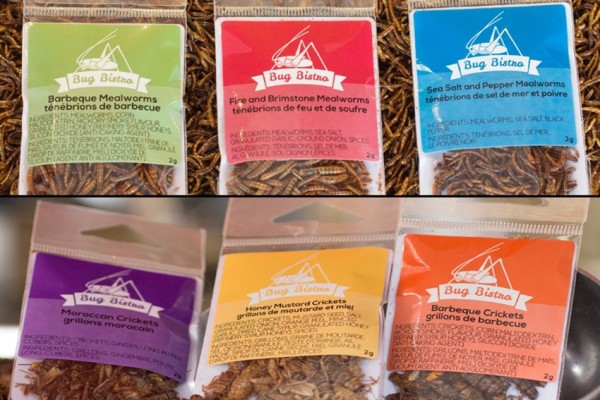 To pick up your own Bug Bistro pack, visit Next Millenium Farms' website.  Once you give the multi-pack a try and pick your favorite, bulk quantities of each Bug Bistro Flavor can be ordered individually.
These savory crunch snacks wash down well with ice cold pale ales!