Its really hard to go wrong with chocolate chip, but damn near impossible to miss the mark whey you add cricket flour.  Eat 3 Bitty cricket cookies and your already up 10% of your daily protein and 11% of your daily iron requirements!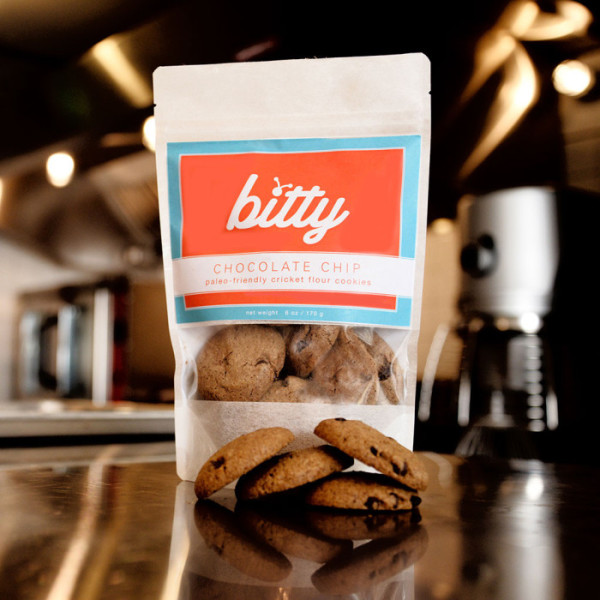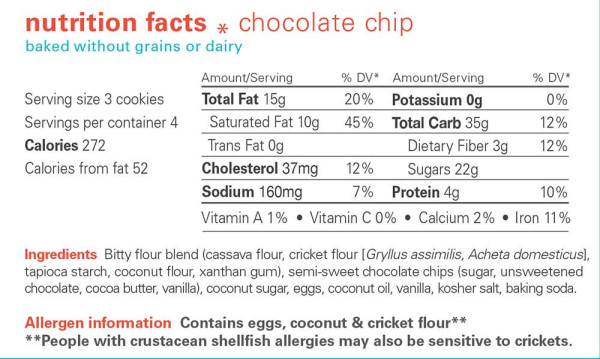 Need an office crowd pleaser, but worried about dietary restrictions?  These grain-free, dairy-free, Entotarian-approved Bitty cricket cookies are nearly impossible to reject.
Each 6 oz package contains 12 cookies runs for $10, with discounts available for larger orders.  To order your very own not so bitty Bitty Cricket Cookies, hop on over to Bitty's website.  Bitty Foods also sells a pre-adapted baking flour made with cricket flour if you'd like to try your own hand at cricket cookie baking.