It doesn't have to be Christmas time to enjoy orange and ginger together with this Bitty cricket cookie.  A fresh take on your classic gingersnap, this Bitty cricket cookie makes one of my favorite cricket flavor combinations with ginger.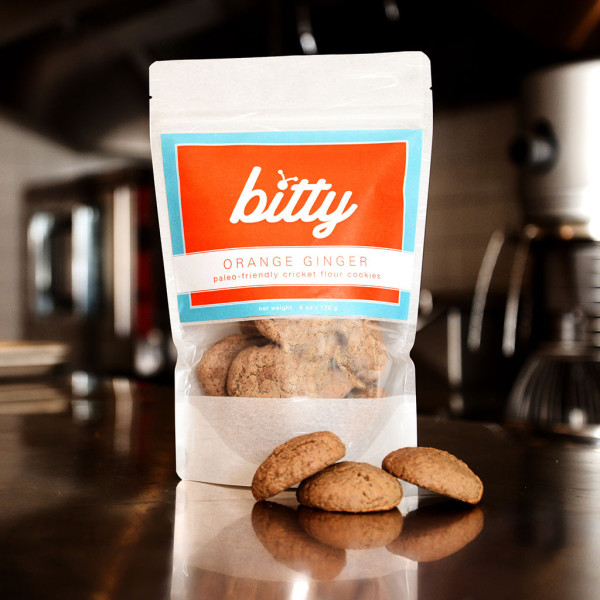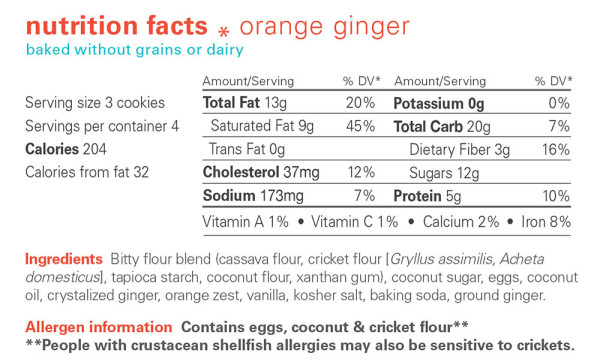 Need an office crowd pleaser, but worried about dietary restrictions?  This grain-free, dairy-free, Entotarian-approved Bitty cricket cookie is nearly impossible to reject.
Each 6 oz package contains 12 cookies runs for $10, with discounts available for larger orders.  To order your very own not so bitty Bitty Cricket Cookies, hop on over to Bitty's website.  Bitty Foods also sells a pre-adapted baking flour made with cricket flour if you'd like to try your own hand at cricket cookie baking.