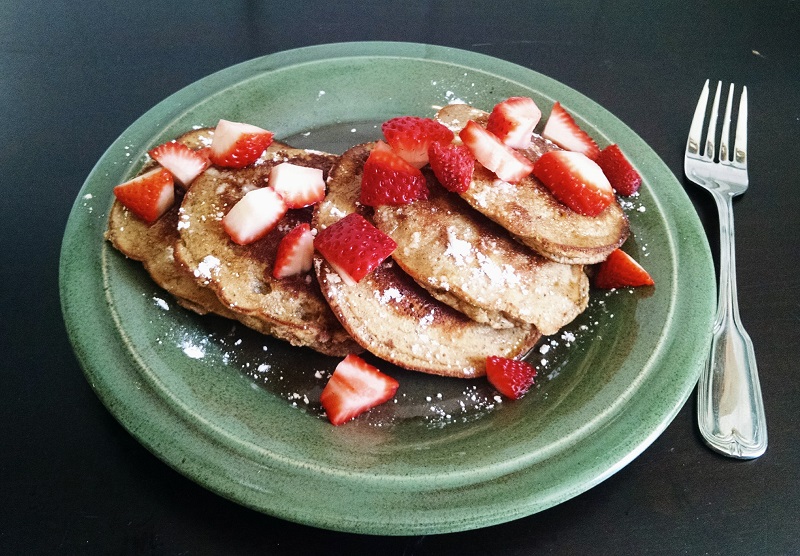 Start your weekend right with these delicious gluten-free cricket pancakes.  It can be tricky to find a healthy pancake with a texture that's both fluffy and hearty.  This cricket pancake succeeds where others stacks come in short.  Loads of protein, fiber and vitamins with this delicious breakfast treat, courtesy of the cricket flour.  Though this recipe does use cow milk and butter, coconut or almond milk and coconut oil can easily substitute to make this cricket pancake recipe more paleo friendly.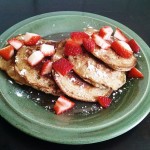 Servings

Prep Time

2

people

5

min
Servings

Prep Time

2

people

5

min
Servings

Prep Time

2

people

5

min

Servings

Prep Time

2

people

5

min
Wisk or sift to combine the dry ingredients.

Add the wet ingredients to the dry ingredients and combine thoroughly, stirring by hand until the batter is smooth and slightly runny consistency.

Heat griddle pan or large skillet over medium heat. *Tip: If you don't have a big griddlepan, heat two large skillets at the same time to move your pancake assembly line into high gear.

Pour pancakes to desired diameter into warm skillet.

Flip pancakes when you see the first bubble and slight central puffyness *you will see fewer bubbles than regular pancakes

Pancakes are fully cooked when both sides are a deep golden brown.

Garnish pancakes with strawberries, powdered sugar and maple syrup.
This recipe is perfect for two people.
For Dairy Free or more Paleo Version:
substitute coconut oil for butter to grease skillet
substitute 1 cup non-dairy milk (preferably almond or coconut milk) for 3/4 cup milk and 1/4 cup water