Sustainable and sophisticated, a cricket bar to satisfy your worst chocolate jones.  Based in New York, Exo bars have taken the protein bar scene by storm.  You'll soon find this cricket bar available on Jet Blue flights in addition to many health food retailers across the US.
The quickest way to stock up on these Exo Cacao Nut Cricket Bar is to visit Exo's website to order directly!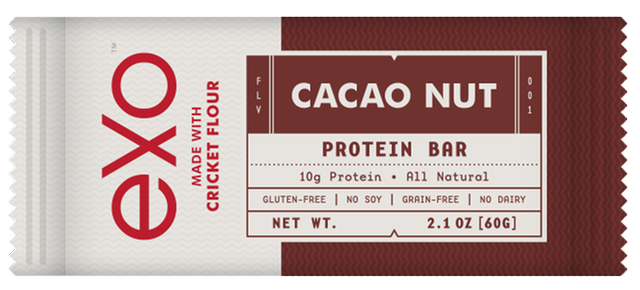 Exo makes nutrient-dense real food bars, designed by a three-Michelin-starred chef, combining minimally-processed cricket flour protein with premium ingredients. Exo Cacao Nut Cricket Bar contain no gluten, grain, soy, dairy or refined sugars.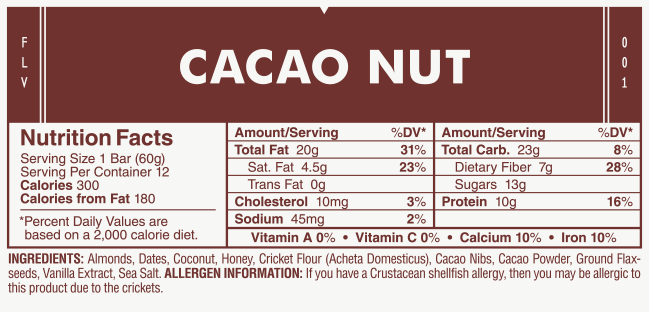 Who doesn't love chocolate? This Exo Cacao Nut Cricket Bar tastes just like that brownie you crave without any of the junk.  Boasting an exceedingly simple ingredient list with nothing you can't pronounce, Cacao Nut is the perfect primal snack. Try pairing it with your favorite coffee for the perfect afternoon pick-me-up.  Some times you feel like an Exo Cacao Nut Cricket Bar!