Based in Austin, TX, Aspire US's Akketta Fine Milled Cricket Powder boasts the highest published protein content at a whopping 68g of protein for every 100 grams of cricket flour.  Crickets are raised solely for human consumption in a 13,000 square foot facility in Creedmoor, TX.
To purchase Akketta cricket flour, visit Aspire US's website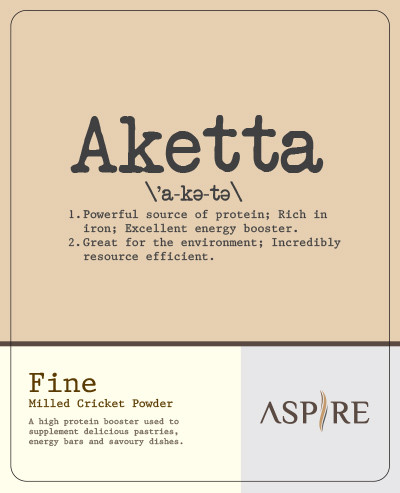 Price
1/2 pound = $24.00
1 pound = $44.00
Wholesale pricing available for orders over 24 pounds.
Cricket Diet
100% pure, GMO-Free cricket powder, raised on a USDA Certified Organic feed diet.
Nutritional Information (per 100g)
450 Calories | 7g Dietary Fiber
68g Protein | 45% DV of Iron
15% DV of Calcium