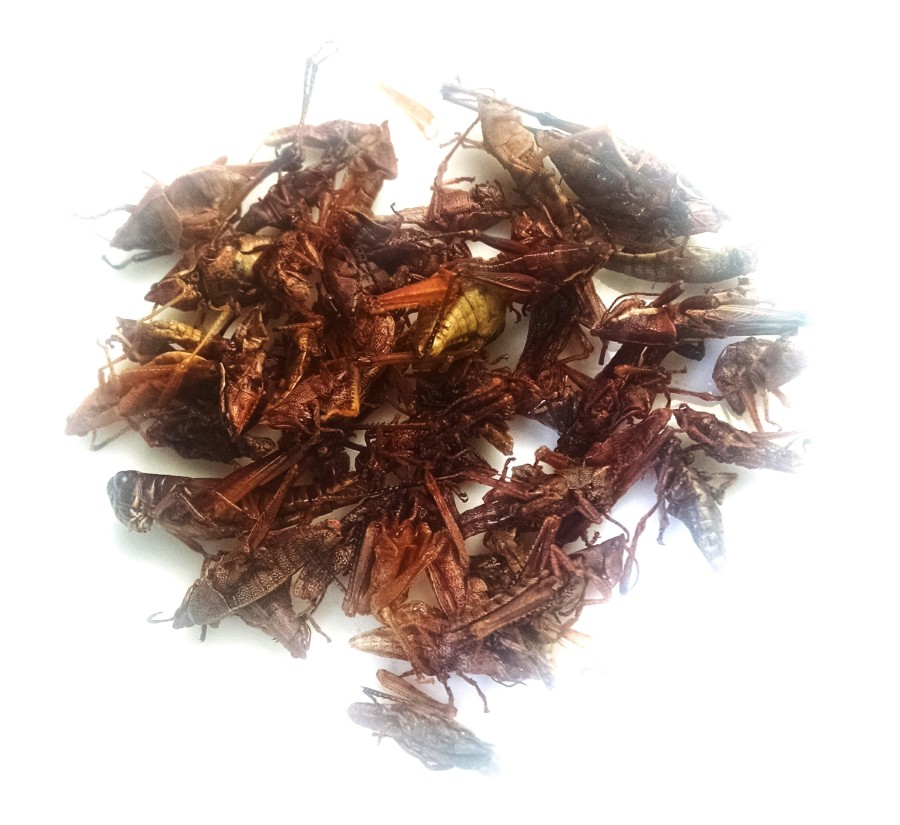 Chapulines, Gusanos, Escamoles, Jumiles, Chicatanas …  the central Mexican region of Oaxaca is blessed with a cornucopia of traditional edible insect dishes.  Crunch, spicy Chapulines are probably the best known variety of Oaxacan edible insect.  Chapulines can usually be found throughout later summer and autumn months.   Traditional preparation of Chapulines begins with the harvest of Sphenarium grasshopper in alfalfa or maize fields, followed by storage of live grasshoppers for several days.  Grasshoppers are cooked with chili, lime, garlic and Gusano salt, rendering delicious Chapulines.  They make a great snack on their own or can be prepared via these gringo-proof taco and tostada recipes.  For those of us unfortunate enough to live north of the border, these treats can be really difficult to find.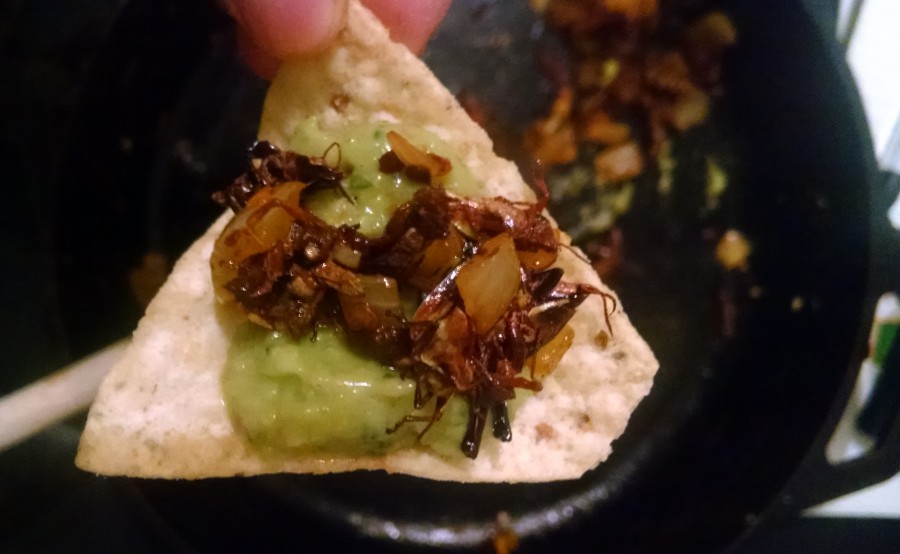 Fortunately, you now have a friend in the Bug Running Business.  Since moving to El Paso, TX this year, I have learned all about traditional Mexican edible insects and the logistics of running this six-legged contraband across the border.  Hosting a Pre-hispanic dinner party?  No problem, just give me 1-2 weeks advanced notice and I will have Chapulines in your mailbox ASAP with volume and seasonal discounts.
Ready to Buy Chapulines?
Traditional Preparation of Chapulines
PRIMERA GRABACIÓN PILOTO DE MJM COMUNICACIÓN|VIDEO Exquicitos o repugnantes han sido fuente de nutrición desde la época prehispanica.
Great Chorizo and Chapulines Memela recipe
Inspired by the cooking of Alejandro Ruiz and his home region of Oaxaca, Thomasina Miers cooks up a chorizo and chapulines Memela, the latest dish to be added to our Covent Garden regional specials menu.
Chapulines featured on Why Would You Eat That?
Ever wondered what it would be like to pick up a bug and eat it? We'll today's your lucky day 'cause the office is tasting grasshoppers! Find out if they're crunchy or squishy on this week's Why Would You Eat That.
Chapulines Nutritional Values (100g):
Calories: 390
Protein: 50g
Fat: 12g