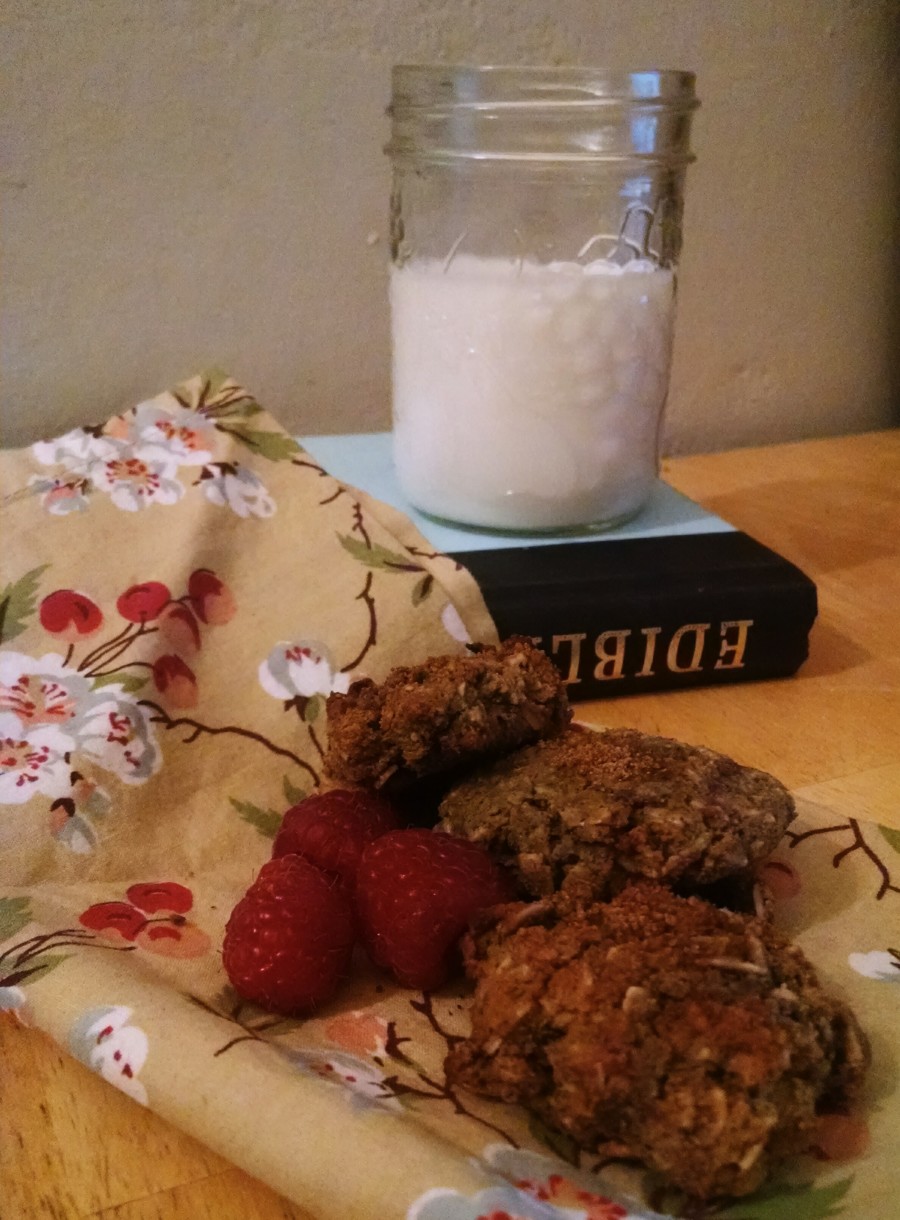 Years ago, my aunt Mona turned me on to the lovely idea of Irish breakfast cookies.  Hearty, but not overly sweet, breakfast cookies make a great companion to your morning cup of tea … or they're just an awesome excuse to eat cookies for breakfast!  These are a slightly healthier homage to her cookies.
Light, wholesome, and awesomely textured.  Oh yeah, these fruity little treats are surprisingly healthy, with 15% of your daily fiber and 10% daily protein per cookie!   Though oats aren't technically paleo, they're so overwhelmingly healthy, I think even the most die hard paleo crowd will have a hard time rejecting these cricket cookies.  If you're on a Paleo cookie kick, check out these Paleo Cricket Snaps in addition to many other Paleo edible insect recipes.  No refined sugars, 1/2 the butter, and gluten free – hard to pack more into one tasty little cricket cookie …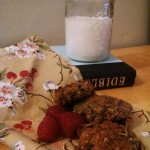 Servings

Prep Time

30

cookies

15

min
Servings

Prep Time

30

cookies

15

min
Servings

Prep Time

30

cookies

15

min

Servings

Prep Time

30

cookies

15

min
Preheat the oven to 350 F. Then, whisk all dry ingredients in a large bowl to combine evenly.

In another small bowl, cream the butter and coconut sugar with a whisk.

Add the rest of the liquid ingredients to the butter and sugar mixture and stir until evenly combined.

Pour the liquid ingredients into the dry ingredients and stir until texture is uniform. Add the raspberries and stir lightly until the are slightly broken, but not pulverized.

Spoon large dollops of dough onto a parchment paper lined cookie sheet. Press down each cookie with a fork for more even baking, then sprinkle a little coconut sugar on top each cookie.

Toss into the oven for 10-12 min and enjoy! Serve with a glass of milk or fruity tea.