This is NOT your mom's PB&J!  Based in New York, Exo bars have taken the protein bar scene by storm.  You'll soon find this cricket bar available on Jet Blue flights in addition to many health food retailers across the US.
The quickest way to stock up on these Exo Peanut Butter & Jelly Cricket Bars is to visit Exo's website to order directly!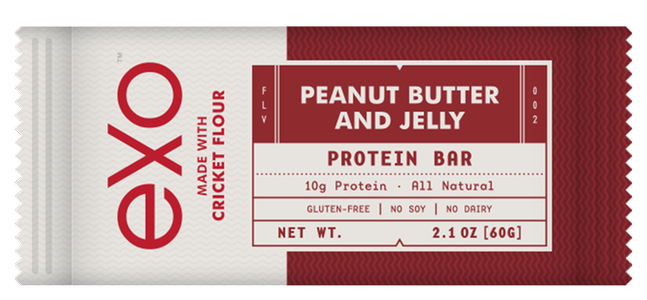 Exo makes nutrient-dense real food bars, designed by a three-Michelin-starred chef, combining minimally-processed cricket flour protein with premium ingredients. Exo Peanut Butter & Jelly Cricket Bars contain no gluten, grain, soy, dairy or refined sugars.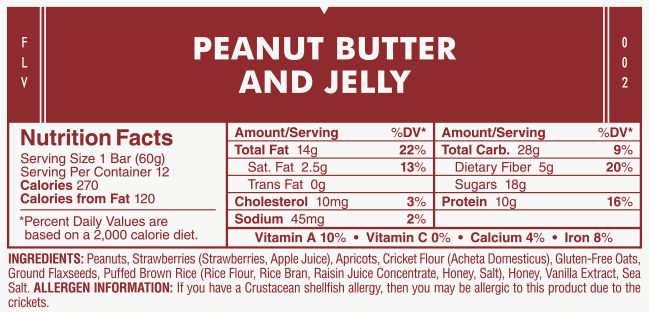 Their PB&J recipe is an adult homage to the childhood classic, combining peanut butter with whole strawberries and toasted gluten-free oats to nail that nostalgic flavor. One cricket bar bite will bring you back (but this time it's actually good for you).