Blueberry Vanilla, not a muffin, but a protein-packed cricket bar!  Based in New York, Exo bars have taken the protein bar scene by storm.  You'll soon find this cricket bar available on Jet Blue flights in addition to many health food retailers across the US.
The quickest way to stock up on these Exo Blueberry Vanilla Cricket Bar is to visit Exo's website to order directly!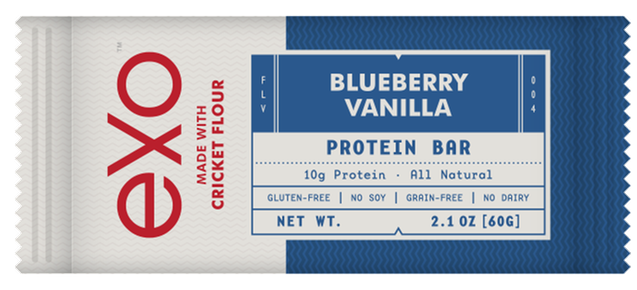 Exo makes nutrient-dense real food bars, designed by a three-Michelin-starred chef, combining minimally-processed cricket flour protein with premium ingredients. No gluten, grain, soy, dairy or refined sugars.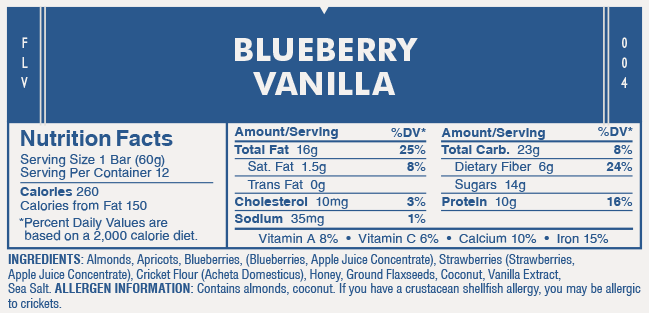 Exo Blueberry Vanilla Cricket Bar combines juicy blueberries with vanilla, almond butter and sea salt to deliver a not-too-sweet treat bursting with flavor and packed with protein.