Say it once and say it again, crickets an ginger were made for one another.  No wonder Thailand is the epicenter of the global edible insect revolution.  The lime, ginger, and coconut flavors in te Chapul Thai Cricket Bar are a wonderful break from the overly sweet, one-dimensional status quo.
Cant make the ento-gastro trip to Thailand?  Give these Chapul Thai Cricket Bar a try via Chapul's website.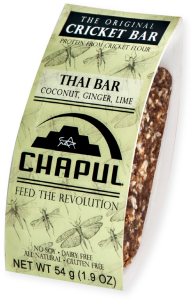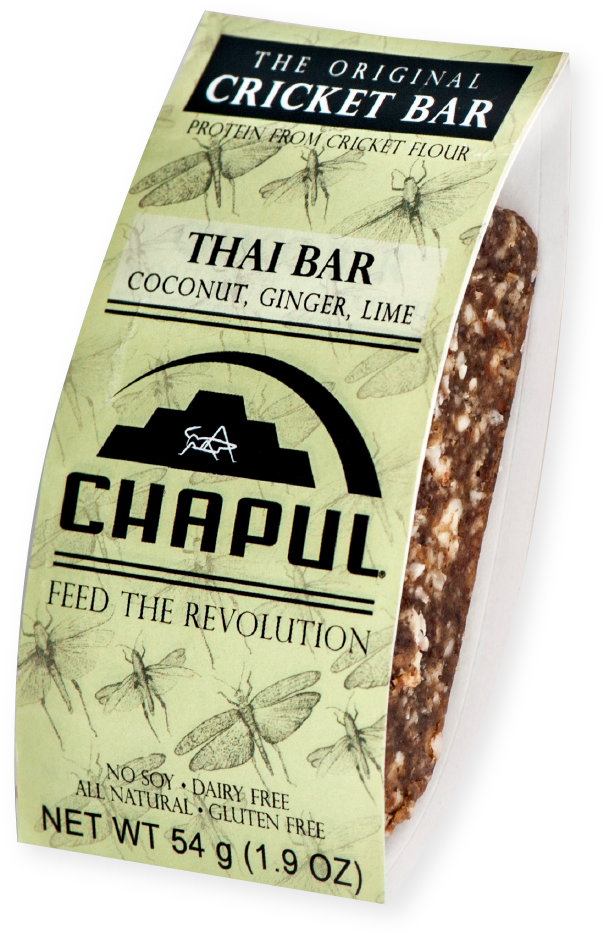 Borrowed from Thai cuisine this Chapul cricket bar is made with coconut, ginger and lime flavor, dates, almond butter, and cashews.